Welcome to San Gabriel Valley In Home Care
Homecare Solutions for Active or Disabled Children, Elders, & Seniors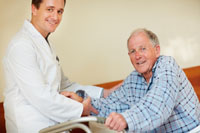 For any of your unique caregiving needs, A-1 Home Care is honored to be the #1 choice in the San Gabriel Valley area. For a Home Care Provider or Private Duty Nurse to support any of the following In-Home Care, Elder Care, Senior Care, Respite Care, Alzheimer and Dementia Care, Active Child Care, or Disabled Child Care needs, call us 24 hours a day, 7 days a week, 365 days a year:
Back Surgery
Dementia
Alzheimer's
Muscular Dystrophy
Cancer
Incontinence
Diabetes
ADHD
Hypertension
Down Syndrome
Hip Fracture
Sundown Syndrome
Stroke
Please call A-1 Home Care at (626) 287-0250 to allow us the privilege of assisting you.
Personalized Care to Fit Your Needs in San Gabriel Valley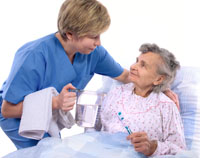 At A-1 Home Care we can appreciate that your homecare needs can change without notice. Do you have an upcoming operation that requires short-term Post Surgery Care? Has your aging loved one recently been diagnosed with Early Onset Alzheimer's, Dementia, or Diabetes and need the assistance of a 24 hour care, hourly, overnight or live-in Home Care Professional? Can you benefit from a one-time Travel Companion? A-1 Home Care is prepared to provide quality care that adjusts to meet your needs. For all of your needs, great and small, we can help. Would you benefit from assistance with any of the following?
Meal preparation, cooking and feeding
Laundry, dish washing and light housekeeping
Grocery shopping, medication pick-ups, and other errands
Friendship, conversation, and companionship
Bathing, showering, grooming, and personal hygiene assistance
Transportation to medical appointments and family events
Assistance with walking, mobility, and ambulation
Total transfer assistance from bed to wheelchair
Regular status reporting to family members
Medication reminders, assistance and regulation
Let our award-winning, Insured, Licensed, Bonded home assistance agency assist you. Call us at (626) 287-0250.
The Best Caregivers and Caregiving Agency in San Gabriel Valley
A-1 Home Care is committed to providing CPR-Certified, First-Aid trained, and Malpractice/ Liability Insured Home Healthcare Nurses, Home Health Caregivers and Nonmedical Home Care Services in the San Gabriel Valley and Los Angeles County areas. Because of our thorough recruiting and screening processes we are, and will continue to be the best care giving agency in LA County.
Call (626) 287-0250 to find out more information about our Homecare Services.